The Definitive Guide to Types of SEO
Local search SEO is used to promote local businesses, non-profits, and government agencies to search audiences. Many of these searches are performed on a mobile device i.e. "best pizza near me". Optimizing for this type of traffic helps to improve search rankings in a specific local area and also utilizes the socal SERP benefits provided by Google.
Organic Search SEO is more focused on optimizing your site information for national or global users. These searchers are less likely to be interested in a brick-and-mortar solution to their Google query and more looking for an online answer. Or, they are researching for a solution in an area they are potentially going to visit – think resorts to vacation at or hotels to stay in. They are less knowledgeable about the destination than locals are and possibly searching to learn more.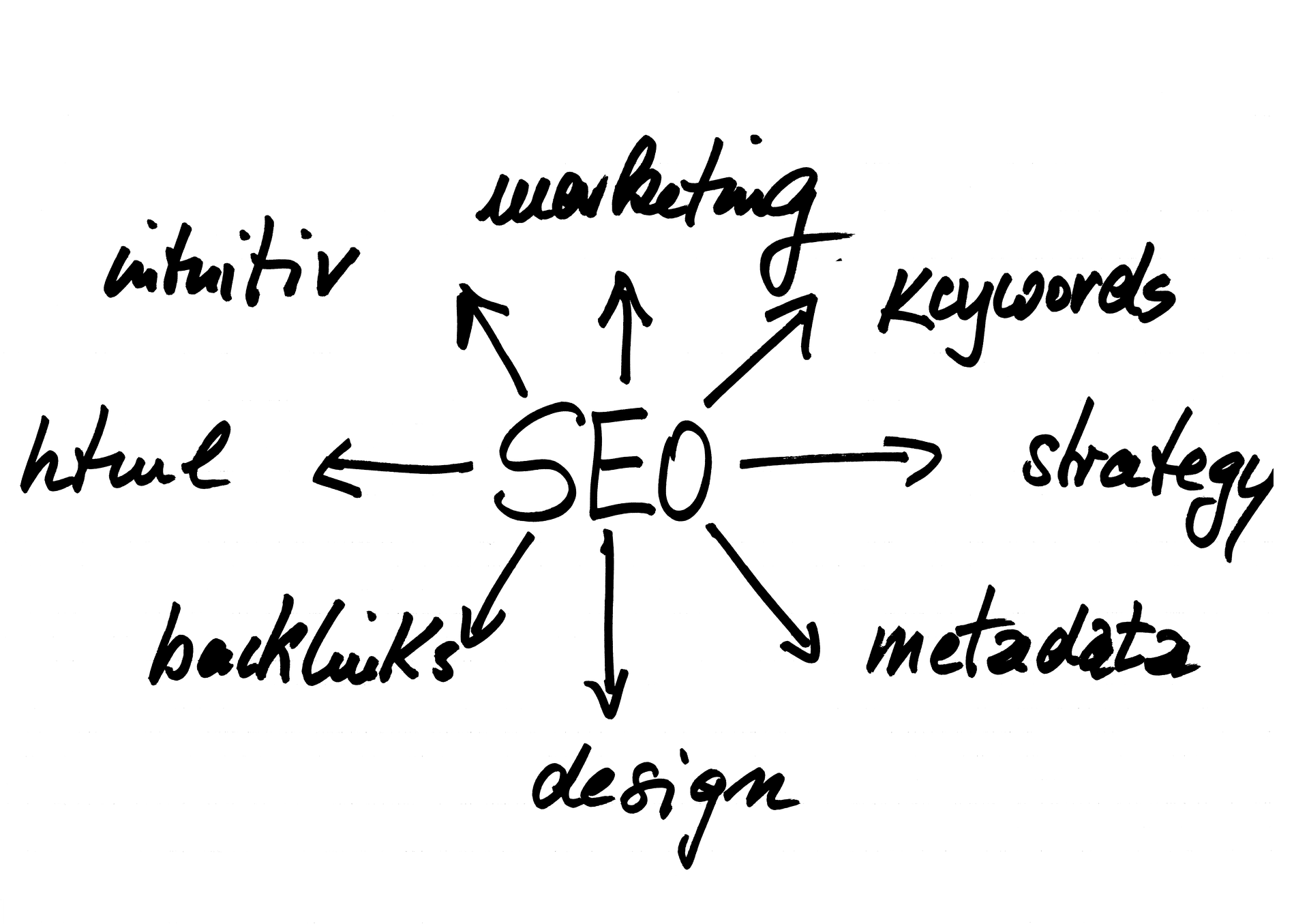 This is the part of your online presence that the searcher does not see. Similar to the foundation, plumbing, and electrical systems of your house. Technical SEO is the science of optimizing your site for search engines. When Google crawls your site to index it, there are many tools and techniques that can be applied to streamline the crawling process and present the site to the search engine in a way that makes it easier for Google to understand your site. Also, the technical SEO process checks to ensure that all relevant components of your content are tagged, properly formatted, and set up for the best user experience possible. Each site has its own configuration and every time any content is moved, added, or deleted, technical SEO should be analyzed to make sure that it is ready to crawl.
Many developers and designers include accessibility in this area. Accessibility is the practice of making a website usable to as broad a range of users as possible. Traditionally this has been thought of in the sense of people with disabilities, but now includes mobile device usability factors and connection speed. An ever-expanding percentage of search is performed on a mobile device, approximately 64% in 2021. This growth demonstrates the need for mobile-first design.
This is the nuts and bolts of building a site for usability. Page layout, keyword usage, headings, images, navigation, and much more come into focus when performing on-page SEO. As the counterpart to technical SEO, this is the layer of a site that a user consumes. The user experience is critical to providing people with the information they are seeking and increasing the likelihood of conversion.
Many elements of a marketing campaign may lie outside the boundaries of a website. The basic purpose of off-page SEO strategy is to ensure that the user is presented with a clear and memorable picture of who you are and what you are about. Local marketing materials, directories, signage, branding, and a whole range of other elements can be tied together into your marketing plan to enhance your SEO strategy. Logo, address, contact info, etc. should all be consistent to help reinforce your brand and integrate your online and offline presence.
Content marketing is a strategic marketing approach based on providing valuable, relevant, and consistent content to current and potential customers. This content is created and shared with the goal of providing knowledge to users at the top of the marketing funnel. Customers are introduced to your company or brand at this awareness stage from many sources such as marketing campaigns, search, advertising, social media, and more. At this stage, trust and subject authority are being established. Developing and promoting deep value content towards these goals is the primary role of content marketing.
One step beyond content marketing is semantic SEO. This takes the topics presented via content marketing and optimizes for the intent of the user. Instead of just answering a simple search query, we are trying to answer more of the question than the user may know they need to know. Answer their 1st question, anticipate the next 2 or 3 questions, and answer them as well. Google will add this context into the pages authority and it will boost the site's ranking. This is also a great opportunity to build internal linking to related content. And, if the related content you are referencing is on another site, this starts the dialog relationship with the external site to promote healthy backlinks.
If you are selling products online, eCommerce SEO is the entry point to promoting your products or services to consumers. Whether at the site level or at the product level, this activity gets your information higher up on the SERPs (Search Engine Results Pages). Consumers are very likely to select products at the very top of their search query. Presenting the right product to them at the right time and the right price is the best way to drive sales. Many factors contribute to this including site trust & authority, artfully-written product descriptions, and well-presented product photography.
Video is a rapidly growing medium for content consumption, whether it be in long-form (YouTube, Vimeo) or short form (TikTok, YouTube Shorts). This content can be used to build awareness, drive traffic to your site, and distribute rich knowledge to viewers. SEO in this arena is all about creating high-quality video content and promoting it. Adding cohesive branding elements from your off-page SEO efforts is an excellent way of threading these content pieces into your marketing plan.
The adage "a picture is worth a thousand words" is just as relevant to your digital SEO efforts as it was to prior iterations of marketing. The selection of good images with clear and concise captions is one of the cornerstones of a great user experience. In product SEO, great images will help in building much more interest. And, adding well-crafted alt text to images rounds out your technical SEO efforts.
Mobile SEO is a thoughtful blending of technical SEO, local SEO, voice SEO, and several other disciplines. With mobile search comprising the majority of queries and users expecting an optimal experience on their mobile devices, content must be designed to format correctly on all devices while being clear and informative. Users will not remain on a site that is not optimized for mobile. And, Google will not rank it well. In fact, if a site is not mobile-friendly, Google may de-rank it completely.